Nov 10, 2023
Fri - 7:44 PM
PBR - Unleash the Beast - 2 Day Pass (11/10 - 11/11)
Tucson, AZ - Tucson Arena
Nov 10, 2023
Fri - 7:45 PM
PBR - Unleash the Beast - Friday
Tucson, AZ - Tucson Arena
Nov 11, 2023
Sat - 6:45 PM
PBR - Unleash the Beast - Saturday
Tucson, AZ - Tucson Arena
Dec 2, 2023
Sat - 6:45 PM
PBR - Unleash the Beast
St. Louis, MO - Enterprise Center
Dec 3, 2023
Sun - 1:45 PM
PBR - Unleash the Beast
St. Louis, MO - Enterprise Center
Dec 15, 2023
Fri - 7:44 PM
PBR Unleash the Beast - 2 Day Pass (12/15 - 12/16)
Manchester, NH - SNHU Arena
Dec 15, 2023
Fri - 7:45 PM
PBR Unleash the Beast - Friday
Manchester, NH - SNHU Arena
Dec 16, 2023
Sat - 6:45 PM
PBR Unleash the Beast - Saturday
Manchester, NH - SNHU Arena
Dec 29, 2023
Fri - 7:45 PM
PBR - Unleash the Beast
Albany, NY - MVP Arena
Dec 30, 2023
Sat - 6:45 PM
PBR - Unleash the Beast
Albany, NY - MVP Arena
Jan 12, 2024
Fri - 7:44 PM
PBR - Unleash the Beast - 2 Day Pass
Rosemont, IL - Allstate Arena
Jan 12, 2024
Fri - 7:45 PM
PBR - Unleash the Beast
Rosemont, IL - Allstate Arena
Jan 13, 2024
Sat - 6:45 PM
PBR - Unleash the Beast
Rosemont, IL - Allstate Arena
Jan 19, 2024
Fri - 7:44 PM
PBR - Unleash the Beast - 2 Day Pass
Tulsa, OK - BOK Center
Jan 19, 2024
Fri - 7:45 PM
PBR - Unleash the Beast
Tulsa, OK - BOK Center
Jan 20, 2024
Sat - 6:45 PM
PBR - Unleash the Beast
Tulsa, OK - BOK Center
Jan 26, 2024
Fri - 7:44 PM
PBR - Unleash the Beast 2 Day Pass (1/26 - 1/27)
Houston, TX - Toyota Center - TX
Jan 26, 2024
Fri - 7:45 PM
PBR - Unleash the Beast
Houston, TX - Toyota Center - TX
Jan 27, 2024
Sat - 6:45 PM
PBR - Unleash the Beast
Houston, TX - Toyota Center - TX
Feb 2, 2024
Fri - 7:45 PM
PBR - Unleash the Beast
Sacramento, CA - Golden 1 Center
Feb 3, 2024
Sat - 6:45 PM
PBR - Unleash the Beast
Sacramento, CA - Golden 1 Center
Feb 4, 2024
Sun - 1:45 PM
PBR - Unleash the Beast
Sacramento, CA - Golden 1 Center
Feb 9, 2024
Fri - 7:45 PM
PBR - Unleash the Beast
Salt Lake City, UT - Delta Center
Feb 10, 2024
Sat - 6:45 PM
PBR - Unleash the Beast
Salt Lake City, UT - Delta Center
Feb 16, 2024
Fri - 7:45 PM
PBR - Unleash the Beast
Los Angeles, CA - Crypto.com Arena
Feb 17, 2024
Sat - 6:45 PM
PBR - Unleash the Beast
Los Angeles, CA - Crypto.com Arena
Feb 23, 2024
Fri - 7:45 PM
PBR - Unleash the Beast
Jacksonville, FL - Vystar Veterans Memorial Arena
Feb 24, 2024
Sat - 6:45 PM
PBR - Unleash the Beast
Jacksonville, FL - Vystar Veterans Memorial Arena
Mar 2, 2024
Sat - 6:45 PM
PBR - Unleash the Beast
Indianapolis, IN - Gainbridge Fieldhouse
Mar 3, 2024
Sun - 1:45 PM
PBR - Unleash the Beast
Indianapolis, IN - Gainbridge Fieldhouse
Mar 9, 2024
Sat - 6:45 PM
PBR - Unleash the Beast
Milwaukee, WI - Fiserv Forum
Mar 10, 2024
Sun - 1:45 PM
PBR - Unleash the Beast
Milwaukee, WI - Fiserv Forum
Mar 15, 2024
Fri - 7:45 PM
PBR - Unleash the Beast
North Little Rock, AR - Simmons Bank Arena
Mar 16, 2024
Sat - 6:45 PM
PBR - Unleash the Beast
North Little Rock, AR - Simmons Bank Arena
Mar 22, 2024
Fri - 7:45 PM
PBR - Unleash the Beast
Albuquerque, NM - The Pit
Mar 23, 2024
Sat - 6:45 PM
PBR - Unleash the Beast
Albuquerque, NM - The Pit
Mar 24, 2024
Sun - 1:45 PM
PBR - Unleash the Beast
Albuquerque, NM - The Pit
Mar 29, 2024
Fri - 7:45 PM
PBR - Unleash the Beast
Nampa, ID - Idaho Center
Mar 30, 2024
Sat - 6:45 PM
PBR - Unleash the Beast
Nampa, ID - Idaho Center
Apr 5, 2024
Fri - 7:45 PM
PBR - Unleash the Beast
Sioux Falls, SD - Denny Sanford PREMIER Center
Apr 6, 2024
Sat - 6:45 PM
PBR - Unleash the Beast
Sioux Falls, SD - Denny Sanford PREMIER Center
Apr 7, 2024
Sun - 1:45 PM
PBR - Unleash the Beast
Sioux Falls, SD - Denny Sanford PREMIER Center
Apr 12, 2024
Fri - 7:45 PM
PBR - Unleash the Beast
Billings, MT - First Interstate Arena
Apr 13, 2024
Sat - 6:45 PM
PBR - Unleash the Beast
Billings, MT - First Interstate Arena
Apr 14, 2024
Sun - 1:45 PM
PBR - Unleash the Beast
Billings, MT - First Interstate Arena
Apr 17, 2024
Wed - 7:45 PM
PBR - Unleash the Beast
Everett, WA - Angel of the Winds Arena
Apr 18, 2024
Thu - 7:45 PM
PBR - Unleash the Beast
Everett, WA - Angel of the Winds Arena
Apr 20, 2024
Sat - 6:45 PM
PBR - Unleash the Beast
Tacoma, WA - Tacoma Dome
Apr 21, 2024
Sun - 1:45 PM
PBR - Unleash the Beast
Tacoma, WA - Tacoma Dome
Apr 26, 2024
Fri - 7:45 PM
PBR - Unleash the Beast
Louisville, KY - KFC Yum Center
Apr 27, 2024
Sat - 6:45 PM
PBR - Unleash the Beast
Louisville, KY - KFC Yum Center
May 10, 2024
Fri - 7:45 PM
PBR World Finals - Unleash The Beast
Fort Worth, TX - Dickies Arena
May 11, 2024
Sat - 7:45 PM
PBR World Finals - Unleash The Beast
Fort Worth, TX - Dickies Arena
May 12, 2024
Sun - 1:45 PM
PBR World Finals - Unleash The Beast
Fort Worth, TX - Dickies Arena
May 13, 2024
Mon - 7:45 PM
PBR World Finals - Unleash The Beast
Fort Worth, TX - Dickies Arena
May 15, 2024
Wed - 7:45 PM
PBR World Finals - Unleash The Beast
Fort Worth, TX - Cowtown Coliseum
May 16, 2024
Thu - 7:45 PM
PBR World Finals - Unleash The Beast
Fort Worth, TX - Cowtown Coliseum
May 18, 2024
Sat - 7:45 PM
PBR World Finals - Unleash The Beast
Arlington, TX - AT&T Stadium
May 19, 2024
Sun - 1:45 PM
PBR World Finals - Unleash The Beast
Arlington, TX - AT&T Stadium
PBR - Unleash the Beast
Location:

Tucson, AZ

Date:

November

Venue:

Tucson Arena
2023 PBR Unleash The Beast Schedule
Pro Bull Riding has long been among the most popular events on the annual Rodeo circuit. PBR is the top of the heap when it comes to Bull Riding popularity, and the Unleash The Beast is the top tier of PBR. Unleash The Beast will be touring the United States (and North America) throughout 2023 playing up to two dozen shows per year. The full schedule of PBR Unleash The Beast events are listed here at RodeoSeats, including the date, time, venue and city.
The biggest cities on the PBR Unleash the Beast Tour are typically in Fort Worth (Dickies Arena), Grand Rapids, Lincoln, Sacramento, and Tulsa (BOK Center). Although PBR UTB is going to bring in big crowds wherever it plays. PBR also has the Velocity Tour shows which are also touring in 2023, and the biggest event for PBR is the World Finals. The PBR World Finals take place in Vegas each November at the end of the season. Our main PBR page has all 2023 Pro Bull Riding shows listed.
PBR - Unleash the Beast Tickets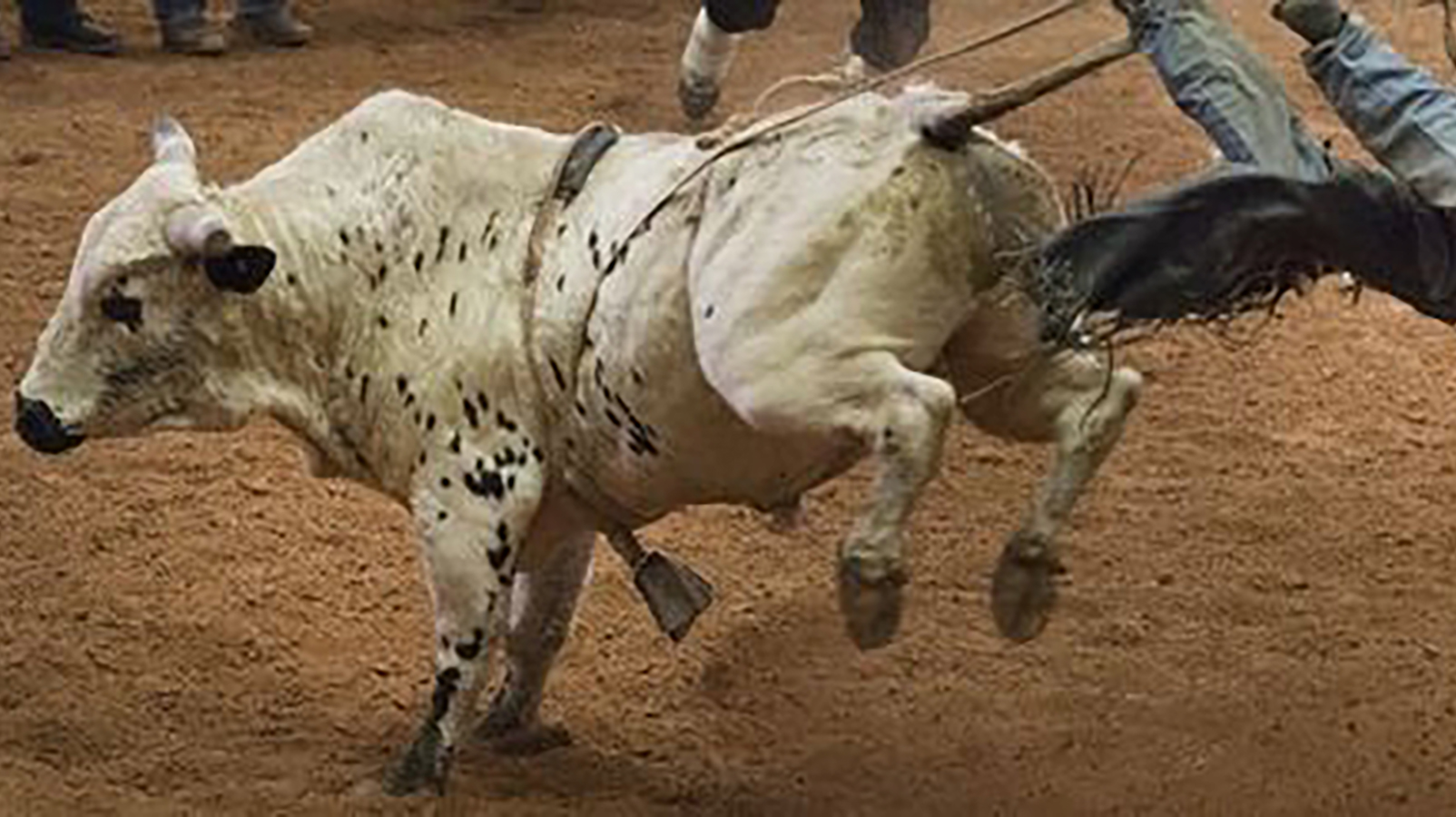 Shop our large selection of PBR - Unleash the Beast tickets to discover the best deals, cheap tickets, and premium seat locations. There are currently 59 PBR - Unleash the Beast events on the 2023 schedule available to purchase. The next date for PBR - Unleash the Beast - 2 Day Pass is November 10, 2023 at the Tucson Arena, with tickets starting at $50. Check out the Tucson Arena Seating Chart to find the best tickets for the 2023 PBR - Unleash the Beast - 2 Day Pass .
Rodeo Seats is the only live events & ticket site dedicated to the rodeo. Our experts provide rodeo event info & venue guides that make it easier to attend your favorite rodeo. We are an independent rodeo event site that is not the PBR - Unleash the Beast box office or official site. We offer a selection of resale tickets at prices that may be higher or lower than face value. The rodeo tickets offered here are authentic and will arrive before your event. Orders at Rodeo Seats are covered by our Guarantee and our Terms.
Follow us for the latest rodeo information.
Top Selling Events